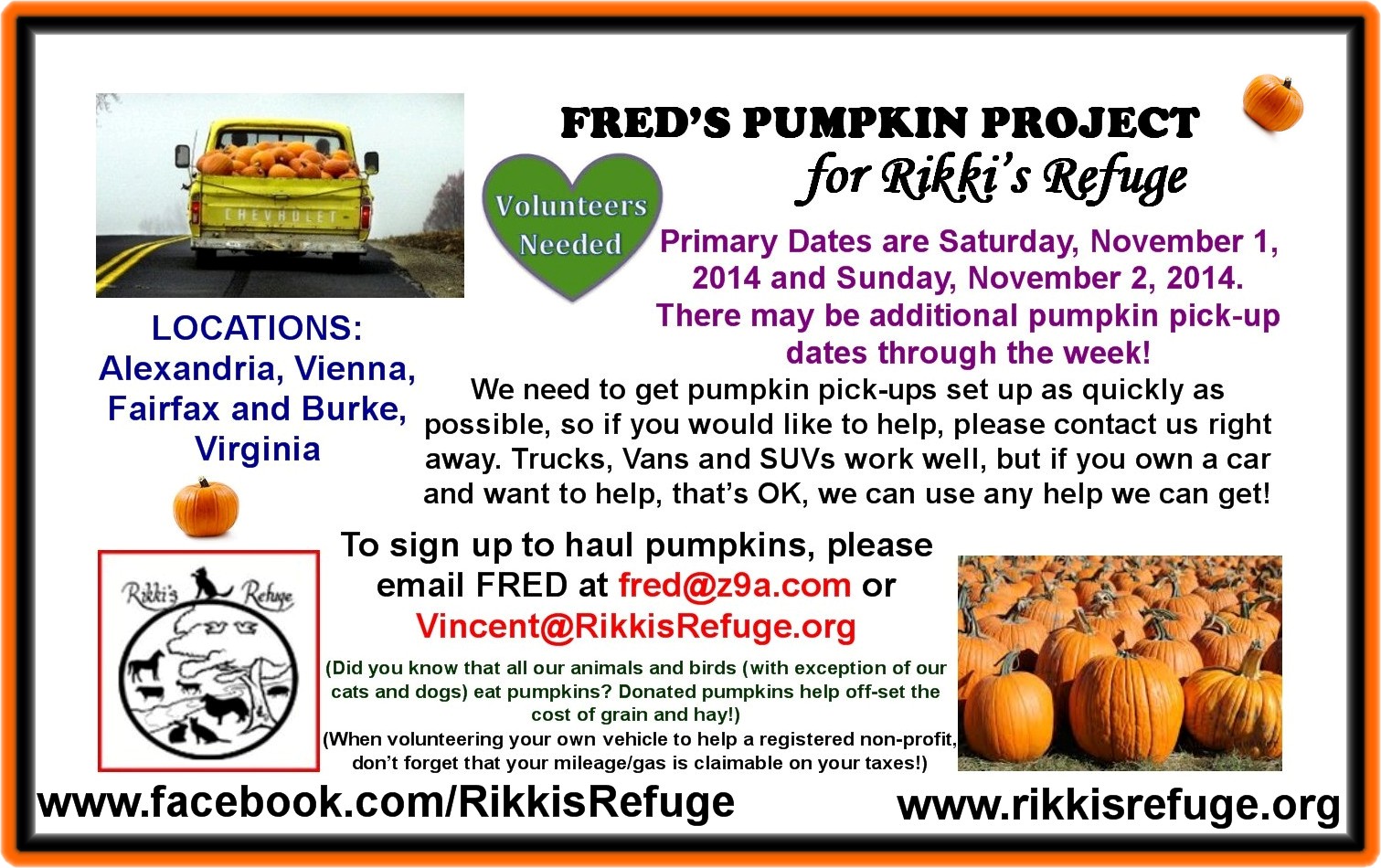 FRED'S PUMPKIN PROJECT FOR RIKKI'S REFUGE
SATURDAY, NOVEMBER 1, 2014
SUNDAY, NOVEMBER 2, 2014
(Possible additional dates through the following week!)
WE NEED VOLUNTEERS TO SIGN UP ASAP!
LOCATIONS: Alexandria, Vienna, Fairfax and Burke, Virginia
We need to get pumpkin pick-ups set up as quickly as possible, so if you would like to help, please contact us right away. Trucks, Vans and SUVs work well, but if you own a car and want to help, that's OK, we can use any help we can get!
To sign up to haul pumpkins, please email FRED at fred@z9a.com or Vincent@RikkisRefuge.org
Did you know that all our animals and birds, with exception of our cats and dogs, eat pumpkins? Donated pumpkins help off-set the cost of grain and hay!
When volunteering your own vehicle to help a registered non-profit, don't forget that your mileage/gas is claimable on your taxes!