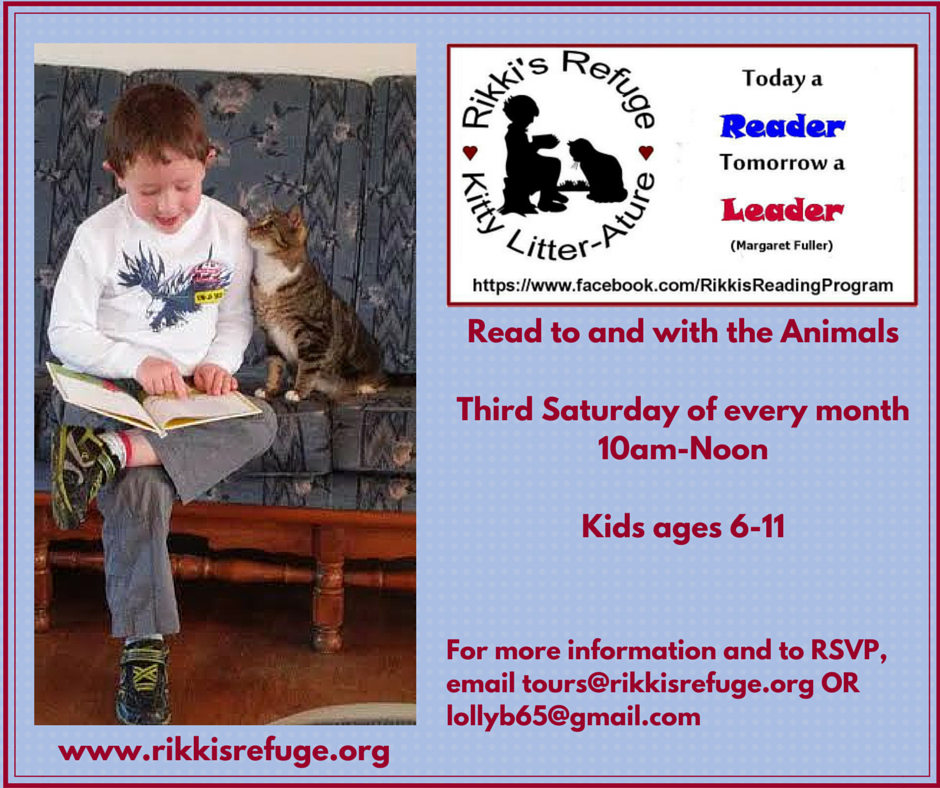 Rikki's Refuge Kitty Litter-Ature Children's Reading Program
Saturday, April 18 at 10:00am
Rikki's Refuge Kitty Litter-Ature in Rapidan, Virginia
For more information and to RSVP, email tours@rikkisrefuge.or OR lollyb65@gmail.com
There is a Facebook page for our reading program here:
https://www.facebook.com/RikkisReadingProgram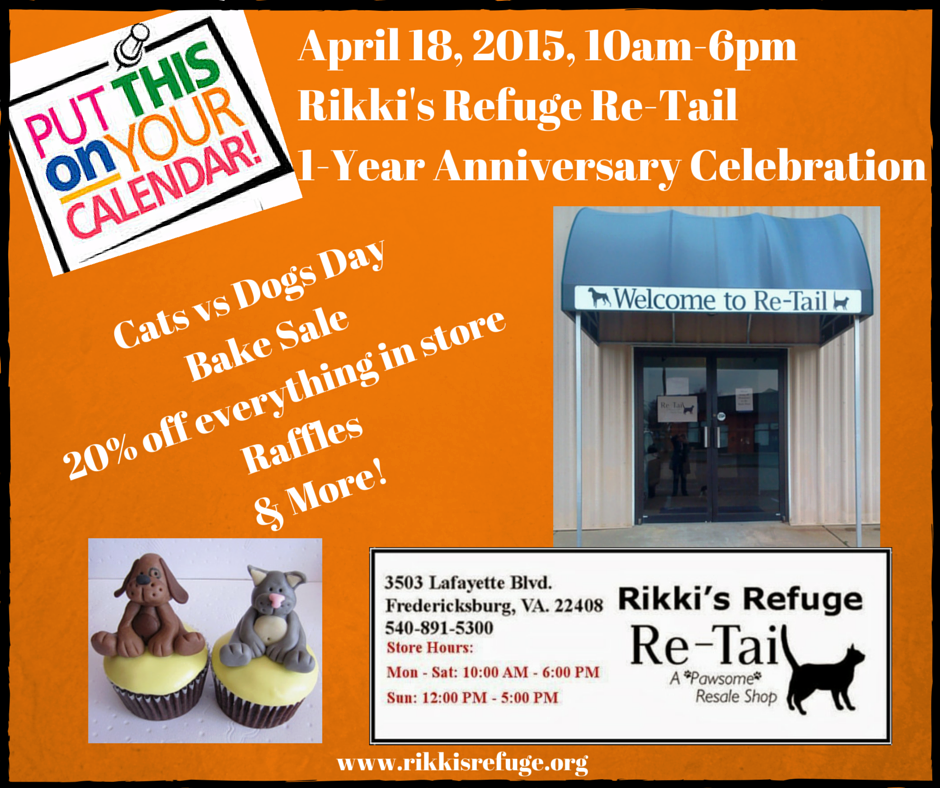 Are you coming??? Dog Krazy has donated some dog treats for any of the dogs who come that day!! Meet our Spokes-Dog, Duke Thomas Peabody, and Spokes-Cat, Opie! We're busy, busy, busy pricing and putting out new merchandise! Everything will be 20% off, so come prepared to shop, shop, shop!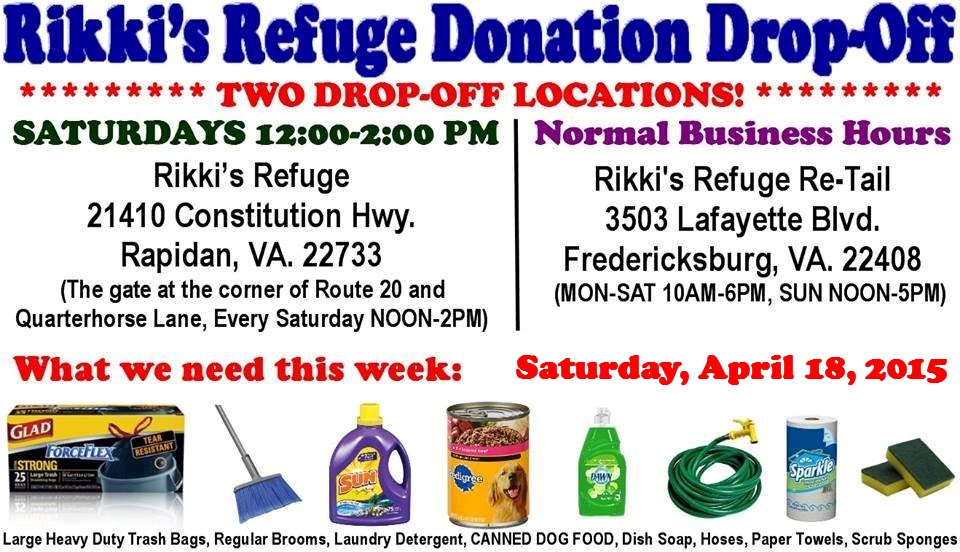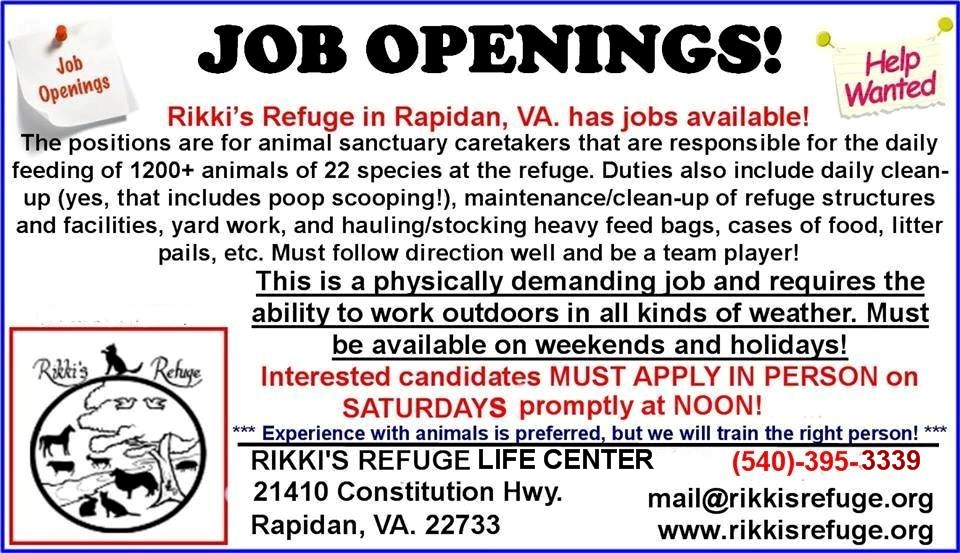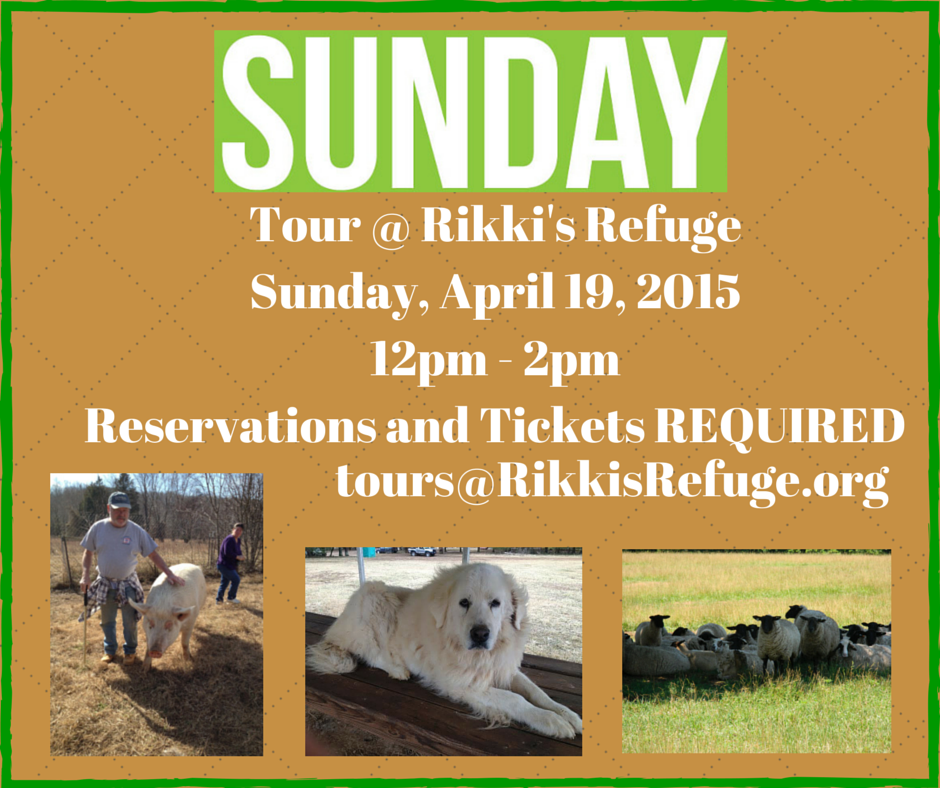 Sunday Tour, April 19, 2015, Noon – 2:00 PM
You MUST have tickets and reservations.
Email tours@rikkisrefuge.org