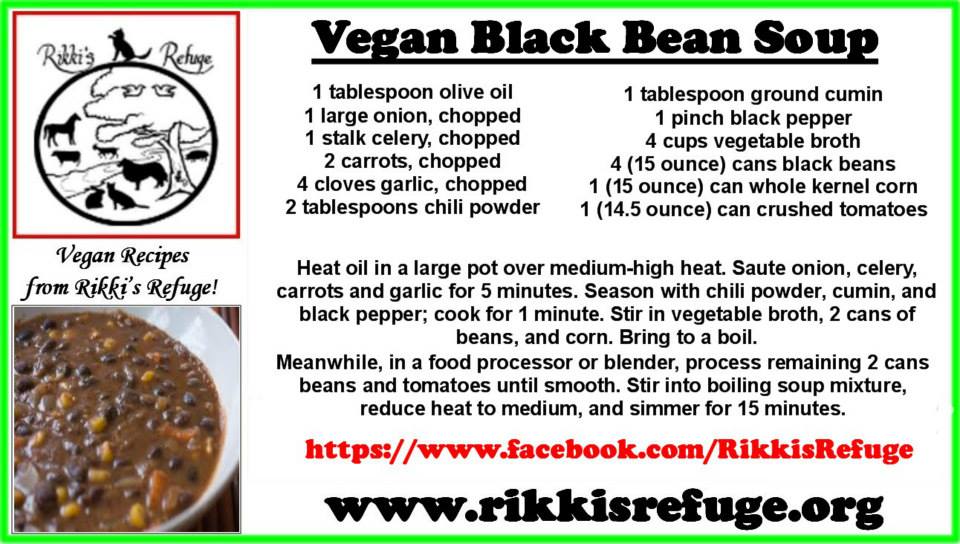 VEGAN BLACK BEAN SOUP
1 tablespoon olive oil
1 large onion, chopped
1 stalk celery, chopped
2 carrots, chopped
4 cloves garlic, chopped
2 tablespoons chili powder
1 tablespoon ground cumin
1 pinch black pepper
4 cups vegetable broth
4 (15 ounce) cans black beans
1 (15 ounce) can whole kernel corn
1 (14.5 ounce) can crushed tomatoes
Heat oil in a large pot over medium-high heat. Saute onion, celery, carrots and garlic for 5 minutes. Season with chili powder, cumin, and black pepper; cook for 1 minute. Stir in vegetable broth, 2 cans of beans, and corn. Bring to a boil.
Meanwhile, in a food processor or blender, process remaining 2 cans beans and tomatoes until smooth. Stir into boiling soup mixture, reduce heat to medium, and simmer for 15 minutes.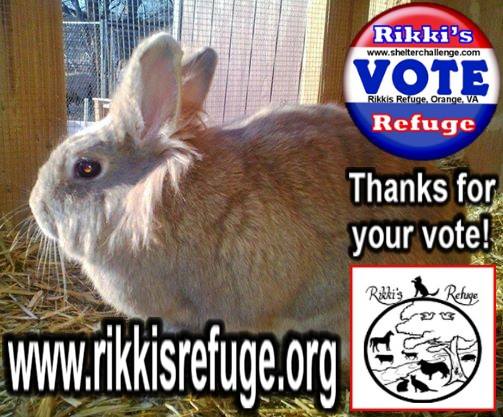 Please VOTE & SHARE for RIKKI'S REFUGE in the Animal Rescue Site SHELTER CHALLENGE every day! Thank you!
Vote here: http://www.shelterchallenge.com/web/charityusa/nomineehome?userId=53331&nomineeId=17448
CLICK HERE TO VOTE FOR RIKKI'S REFUGE!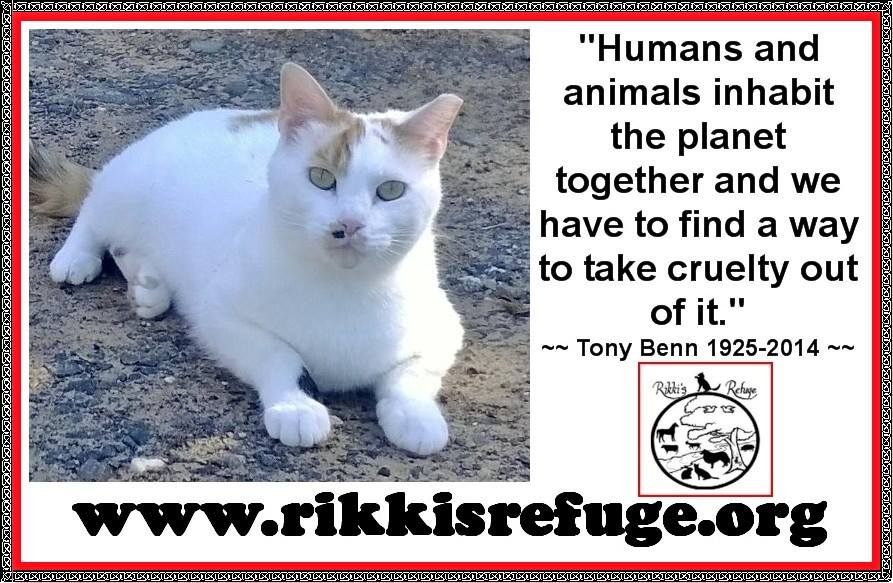 "Humans and animals inhabit the planet together and
we have to find a way to take cruelty out of it."
~~ Tony Benn ~~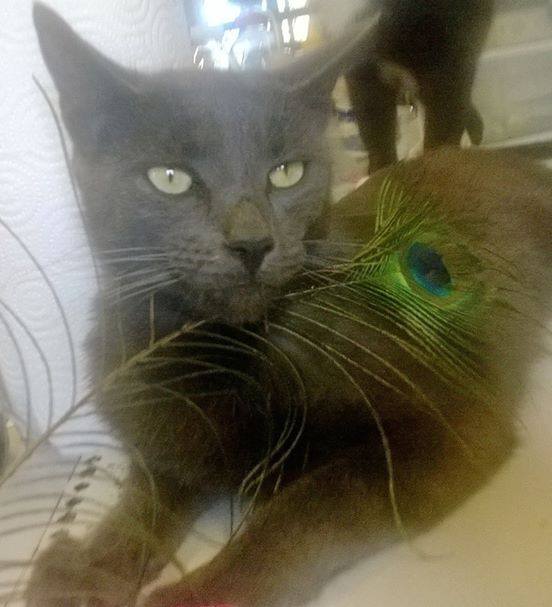 Check out our DUDLEY with his peacock feather! MINE MINE!