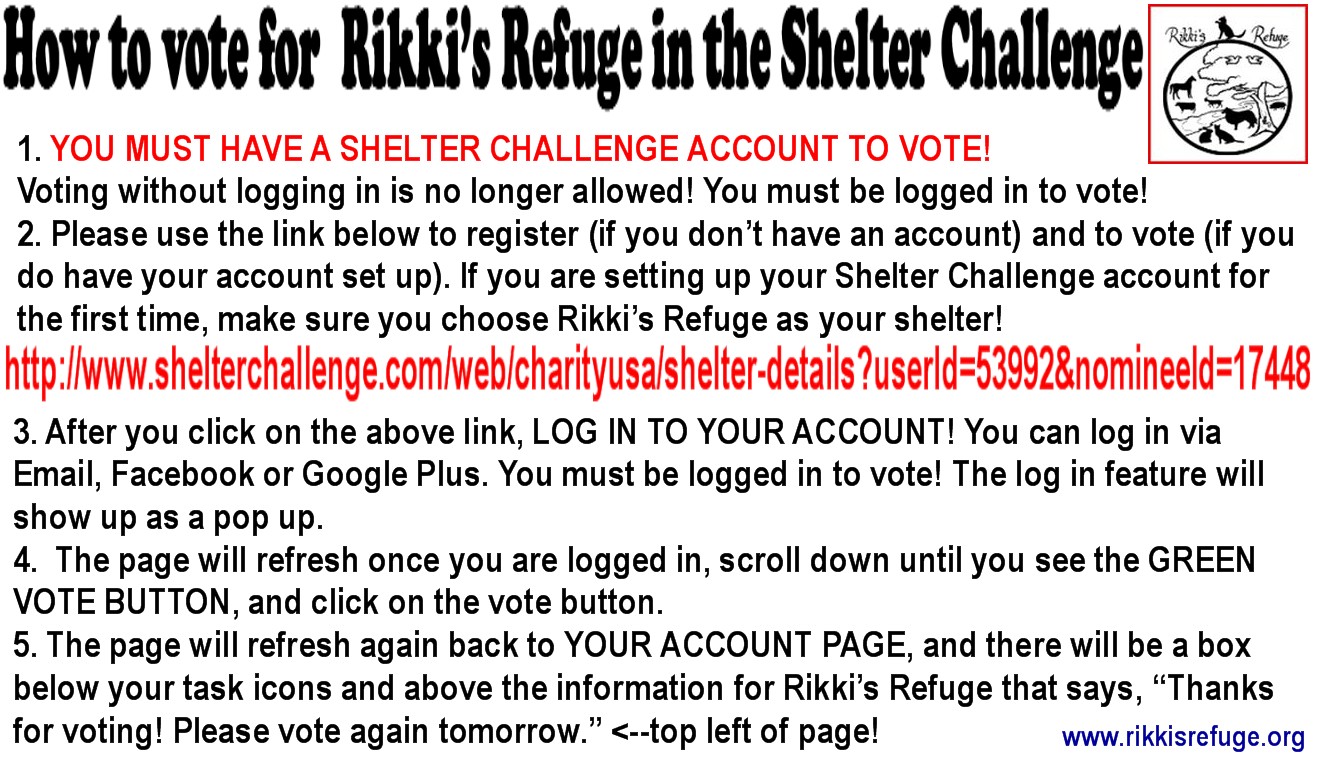 HOW TO VOTE FOR RIKKI'S REFUGE IN THE SHELTER CHALLENGE!
1. YOU MUST HAVE A SHELTER CHALLENGE ACCOUNT TO VOTE!
Voting without logging in is no longer allowed! You must be logged in to vote!
2. Please use the link below to register (if you don't have an account) and to vote (if you do have your account set up). If you are setting up your Shelter Challenge account for the first time, make sure you choose Rikki's Refuge as your shelter!
http://www.shelterchallenge.com/web/charityusa/shelter-details?userId=53992&nomineeId=17448
3. After you click on the above link, LOG IN TO YOUR ACCOUNT! You can log in via Email, Facebook or Google Plus. You must be logged in to vote! The log in feature will show up as a pop up.
4. The page will refresh once you are logged in, scroll down until you see the GREEN VOTE BUTTON, and click on the vote button.
5. The page will refresh again back to YOUR ACCOUNT PAGE, and there will be a box below your task icons and above the information for Rikki's Refuge that says, "Thanks for voting! Please vote again tomorrow." <–top left of page!