MUST LOVE PETS Art Show & Benefit for Rikki's Refuge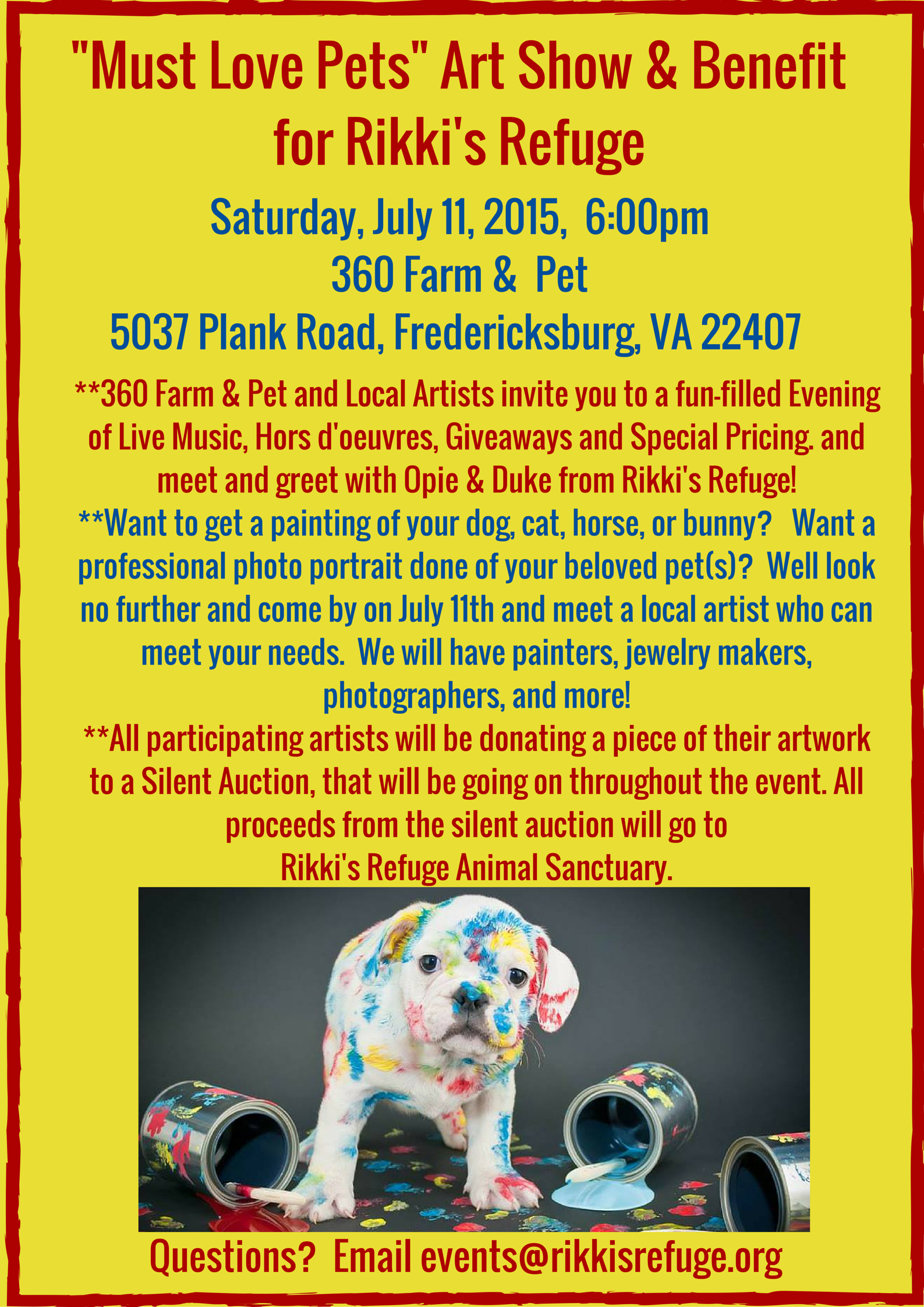 MARK YOUR CALENDARS FOR A FUN EVENT TO BENEFIT RIKKI'S REFUGE!!
360 Farm and Pet and Local Artists invite you to a fun filled Evening of Live Music, Hors d'oeuvres, Giveaways and Special Pricing. There will also be a meet and greet with the world famous spokes-animals, Opie and Duke from Rikki's Refuge!
Ever want to get a painting of your dog or cat, horse, bunny? 
Wanting a Professional photo portrait done of your beloved pet(s)? Well look no further and come by 360 Farm and Pet on July 11th and meet a local artist who can meet your needs.
Local Artists will be present with examples of their work and styles, helping you decide what the best fit for your needs are and getting you started. We will have painters, jewelry makers, and photographers.
All participating Artist will be donating a piece of their artwork to a Silent Auction, that will be going on throughout the event. All proceeds from the silent auction will go to Rikki's Refuge Animal Sanctuary.
Come out for a evening of FUN! bring your children, your dogs(as long as they are friendly) and enjoy some beautiful artwork, music, and food!  
Any questions, please email us at events@rikkisrefuge.org