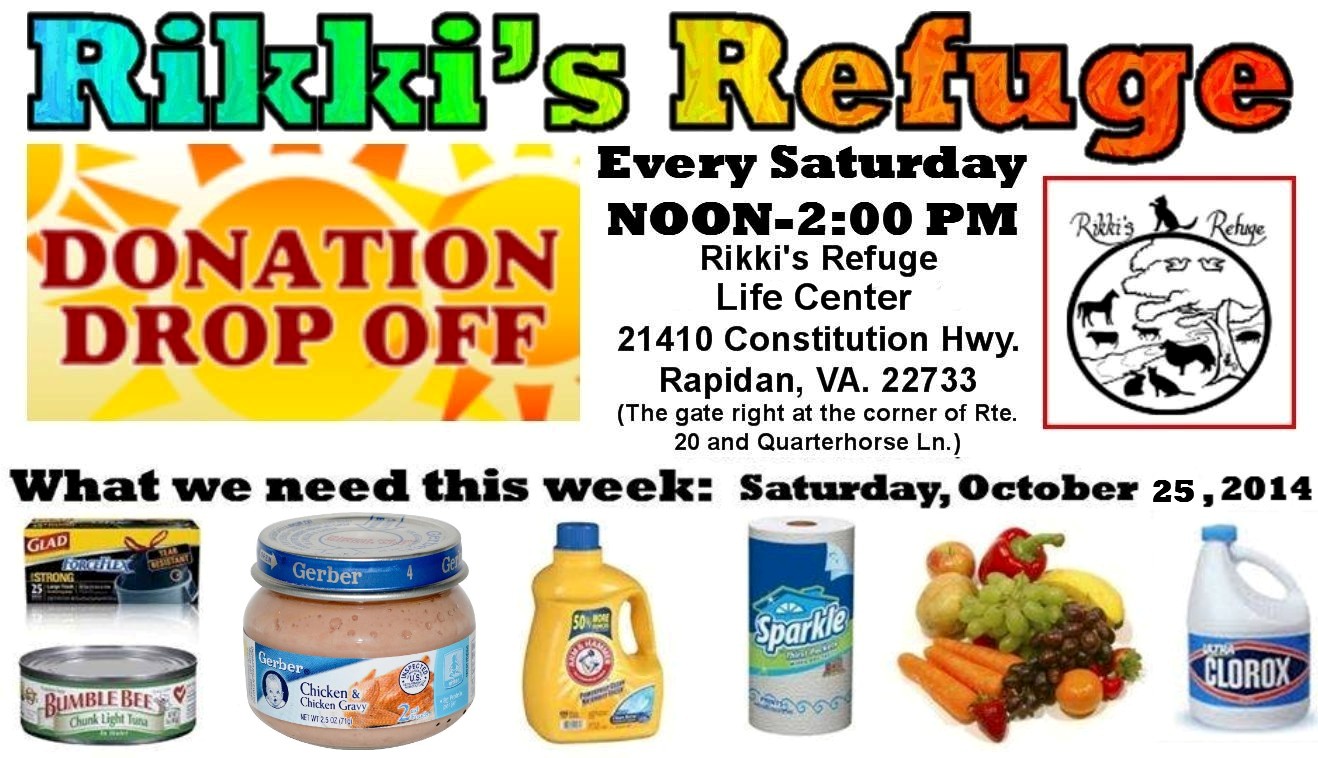 RIKKI'S REFUGE SATURDAY DONATION DROP-OFF
Every Saturday NOON-2:00 PM
PLEASE SHARE WHAT WE NEED THIS WEEK:
–> Large heavy duty trash bags, Regular canned tuna in water, MEAT BABY FOOD, Laundry Detergent, Paper Towels, Fruits-Veggies-Greens for the animals, Bleach. <–
Rikki's Refuge Life Center
21410 Constitution Hwy.
Rapidan, VA. 22733
You may also leave donations for Rikki's Refuge at Re-Tail in Fredericksburg any time during normal business hours, if this is more convenient for you!
Rikki's on the Web: http://www.rikkisrefuge.org/
To give electronically: http://www.rikkisrefuge.org/feedme
Rikki's Amazon Wish List: http://www.amazon.com/gp/registry/wishlist/126FNLHBB9AGA/ref=cm_wl_rlist_go_v?
PLEASE SHARE THIS FOR US, THANK YOU!